Beitou 北投文物館
The Exhibitions
-Past Exhibits-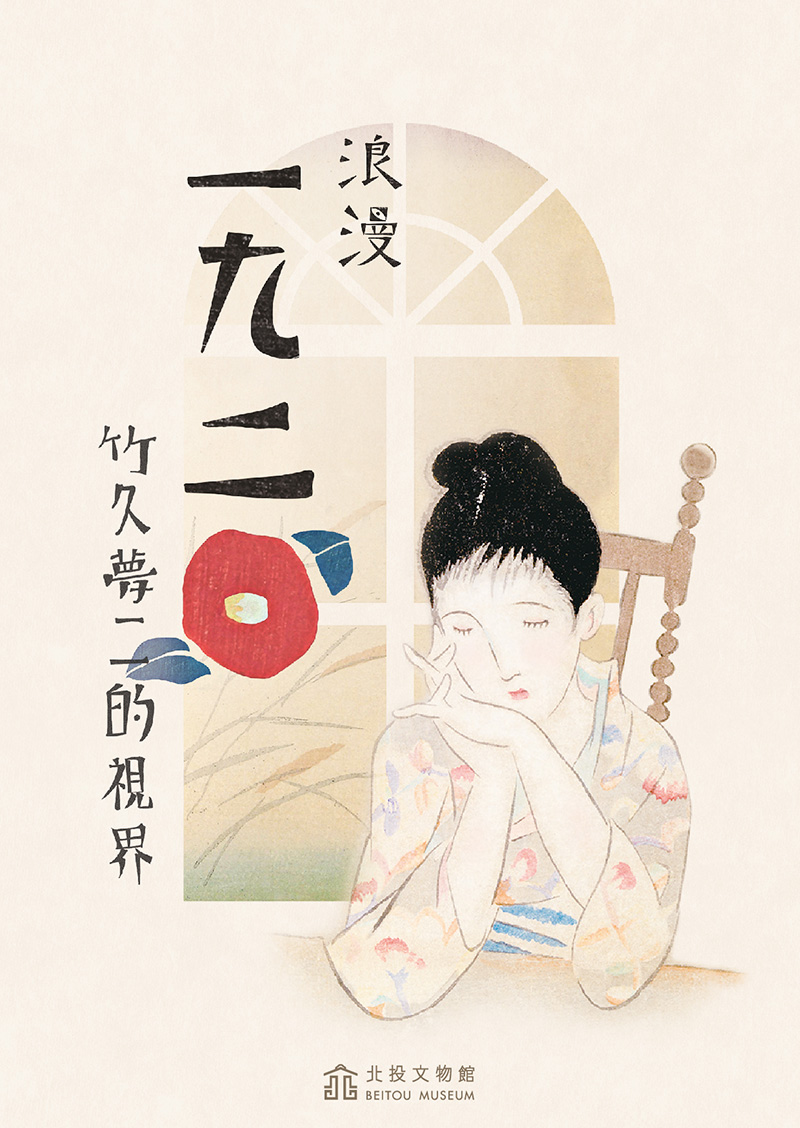 「The Romantic 1920s—Takehisa Yumeji and His View」
2021.12.3
Introduction
The Taisho period (1912-1926) in Japan was a short yet prosperous era that saw a rising awareness over women's rights and the value of freedom and democracy. It was also known as "Taisho Roman" (Taisho Romanticism) for preserving traditional Japanese elements in art, culture, fashion, architecture, and food, while integrating Western influences that resulted in a stable, flourishing era of unique cultural stylings.
Growing up in a family that had a deep appreciation for traditional art and performances, Takehisa Yumeji (1884-1934) stands as a representative figure of Taisho Roman—a painter, designer, poet, and writer. Influenced by Western culture, he introduced a distinctive painting style that embodied the cultural spirit of the period by melding Western compositional styles with Japanese tones. Known as "Yumeji-style beauties," his signature portraits featuring beautiful kimono-wearing women with large melancholy eyes and long fair necks made him a popular painter in Japan. Even though he never received much formal training in an art academy, he launched trends in various fields, including magazine illustrations, book bindings, and poetry writings, that went on to influence many artists.
For this exhibition, the Beitou Museum collaborates with Minatoya Inc. from Japan, an institution known for its robust collection of Takehisa Yumeji's art. Presenting the romantic era in which Yumeji lived, the exhibition features over one hundred of his paintings, photos, and archive documents. These are also supplemented by articles influenced by Yumeji's style from the 1920s in the Taisho period, as well as art nouveau works and traditional Ukiyo-e from which Yumeji drew his inspirations.