Beitou 北投文物館
Food and Cuisine
-The Environments-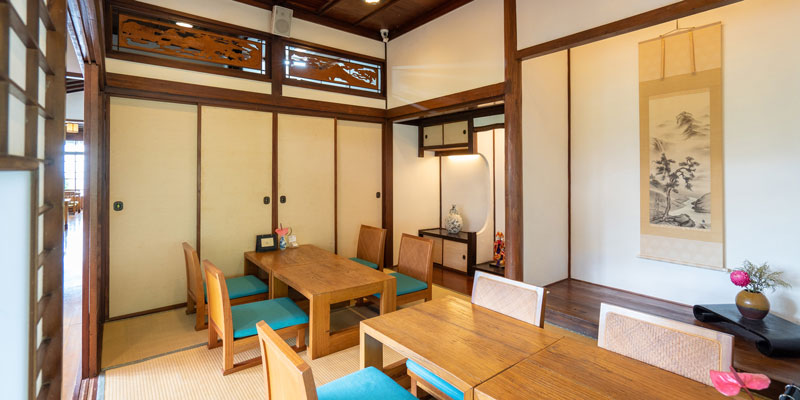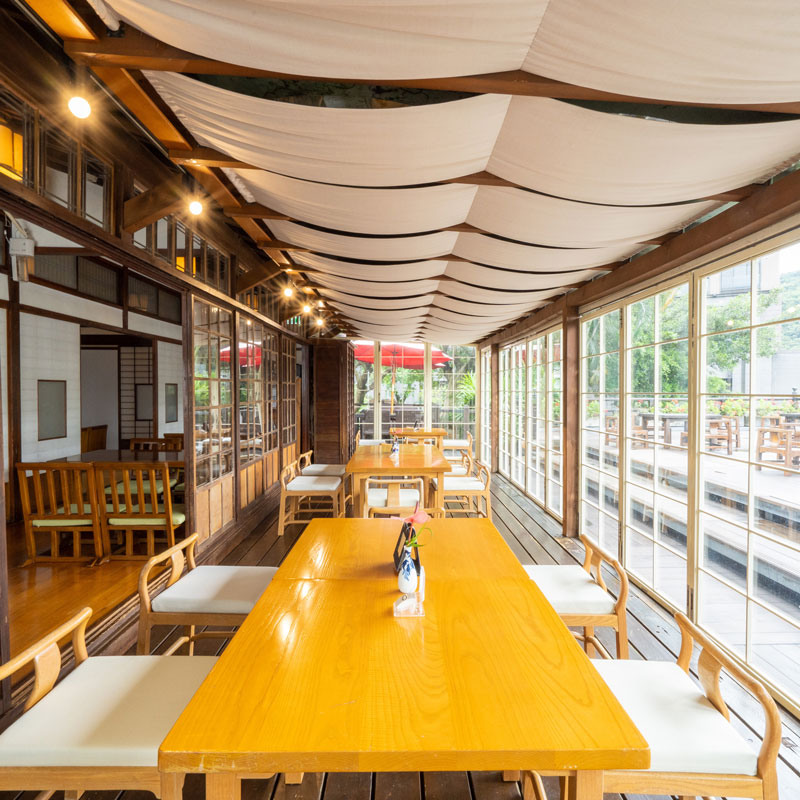 The Yiran House
In the period of Kazan Hotel, the Yiran House consisted of three Japanese-styled rooms. After renovation, the Gallery was returned to its original appearance. As a space to enjoy tea and creative Kaiseki cuisine, inside is the typical Japanese Tatami (straw floor), and outside are the glassy room and Guanyin (Bodhisattva) Terrace. Here you can leisurely feel the warmth of the light, overlooking the mountains of a lying Guanyin (Bodhisattva), and enjoy the poetic structure of Japanese architecture. Gazing at the re-formation of the classic aesthetic, from which you can further feel the aroma of tea.
※You can have a discounted admission fee when having lunch or afternoon tea set in Yiran House.
※For individual or group reservations, please contact us by calling +886-2-2891-2318 ext. 111.
※The minimum fee of block booking of the whole Yiran House is NT$25,000.