Beitou 北投文物館
Food and Cuisine
-The Environments-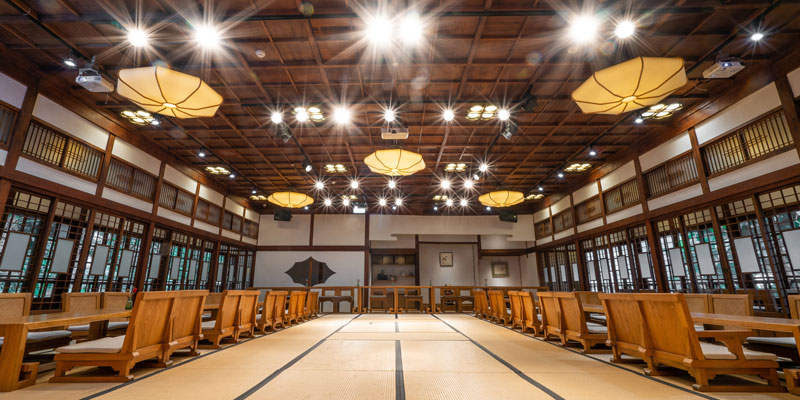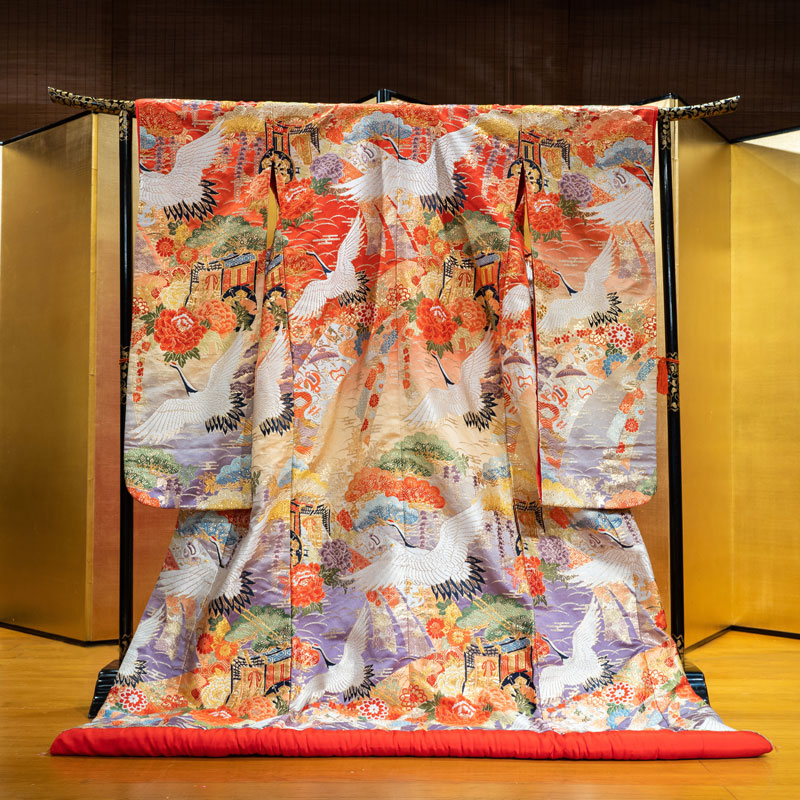 The Grand Room
Elegantly locating between mountains, the so-called "banquet hall on the steep cliff" by local Beitou elders, the Grand Room completely retains the layout in 1938. The Grand Room had been through a 5-year-long renovative process and received a new life. The broad space of approximately 60 Tatami (around 99.17㎡) is able to contain around 100 people. It presents the original architectural function and the rare Hinoki (Chinese cypress or juniper) performance stage during the Japanese domination period.
In the period of Kazan Hotel, the Grand Room was used as the most luxurious banquet space. Nowadays, the Grand Room can be multi-functioned. Combining ancient architecture with contemporary culture, we can plan and prepare diverse activities on demand for conferences, launching ceremonies, banquets or others. These activities can be arranged with accompanying catering service and performances.
Performances can be arranged according to the needs of our guests, such as Shakuhachi (Japanese instrument), Nagashi (Taiwanese-styled bands), magic shows, jazz music, and even the national theater grade Han-Tang Yuefu performance.
Providing you with the experience of the graceful Japanese-styled historical sites and Tang-typed living aesthetic, we carry out the neo-Oriental vision of combining history and present, performance and dining, from which we establish an elegant brand.
※Reservation for large banquet, please contact us by calling +886-2-2891-2318 ext.111.
※The minimum fee of block booking of the whole Grand Room is NT$40,000.